Rent vs. Own: Which is Better?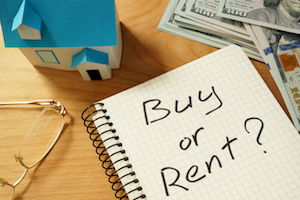 Myth: You have to have 20% as a down payment to buy a home.
Truth: Several loan programs exist with 3% down payment. One loan program only requires 1% down! And, this down payment can come from a gift from parents or a relative!
Myth: You have to have a credit score of at least 720 to buy a home.
Truth: The minimum score required for low interest, low down payment loans is only 620!
Myth: The monthly payment to own is just too high!
Truth: After factoring in tax benefits, it is often no more expensive to own than to rent. And, with home ownership you are building equity!
** Contact me and I can explain the financial benefits of own vs rent.
I have included a short video below to give you more information. If you have any questions, please contact me and I can help.
Marty Prince